Discovery IC
Financial Services - Long Term Insurance; Investments - Retirement, Off shore, Endowment etc.; Life Insurance, Investment, Retirement and Short Term Insurance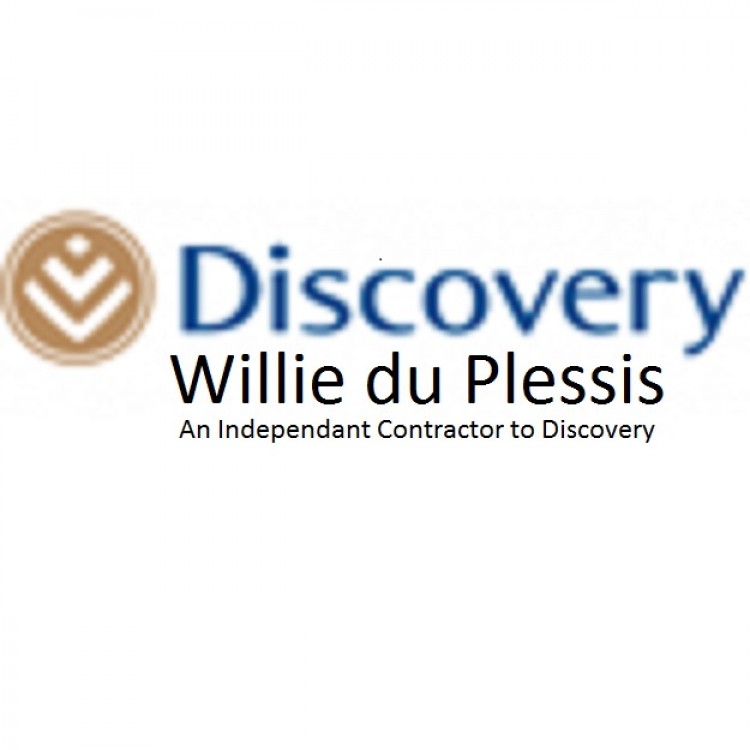 Products and Services Offered
You Deserve Personal Service!
Did You Know?
Our Product can provide you:
1) an Immediate premium discount
2) Up to 50% of your life insurance premiums Paid Back every 5 years!
3) Up to 60% converttion of your Death Value into cash and pays out, tax free, at age 65, 69, 73 and 77 to assist you in Retirement. Pay-outs will not reduce your death value.
4) Up to R1,000 every month for buying groceries
As in life, terms and conditions do apply
Contact me to set up an appointment with our financial adviser, Willie du Plessis, regarding all our products that can be drawn up as per your own requirements, at a premium that you can afford. You are welcome to come and chat with Willie over a cup of coffee without any obligation regarding your own financial requirements.
Our Products Inlude, but are not limited to:
Life Cover
Severe Illness / Trauma / Dreaded Disease - Covers Heart Attacks, Cancer, Stroke etc.
Disability Cover
Income Protectors
Medical Aid plus Medical Aid GAP Cover
Car and Household Insurance
Business Insurance
Buy and Sell Insurance
Discovery is an Licenced Financial Services Provider.