Uni Tech
CCTV and Audio Sales, Installations and Maintenance ; Telecoms - PABX; VOIP - PABX Telephone Systems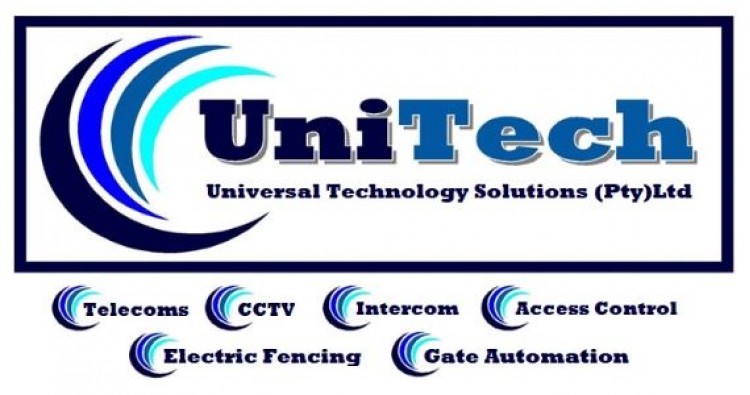 Products and Services Offered
UniTech boasts more than 20 years experience in and around the industry providing Universal Technology Solutions tailored for your business and home namely Telecoms, Networking, CCTV, Intercom, Access Control, Electric Fencing and Gate Automation.
Why choose The UniTech Group?
Universal: The word universal can be described as something for everything or everyone, including or covering all or a whole collectively or distributively without limit.
Technology: Is defined by knowledge put into practical use to solve problems or invent useful tools, especially in a particular field or area of industry.
Solutions: Means the action of solving a problem or dealing with a situation.
To sum it up. UniTech is a company that can supply something for everyone by using knowledge and experience put into practical use, as well as solve problems and provide solutions !!
Why settle for just any supplier when you can choose a long term business partner with The UniTech Group.
Your FREE advice and quotation is just a call away!