Holmes Photography
Photography
Products and Services Offered
We are a small photography business with a big heart.
We provide photography services ranging from Wedding's; Event photography for formal functions; Preschool photography; profile's for websites and advertising; portraiture and arranged studio photography as well as aerial photography. Please contact or meet with us should you wish to discuss how we can be of service to you. Included in these services are all post production/manipulation/ photographic related and printing services as required. We also provide basic informal photography camera training.
Over 12 Years hands on experience and certificated in Photography aspects creative; composition; Manual and advanced photography.
Biography
Previously from a catering management background I took the plunge to take my photographic hobby and make it my profession. It has been 13 years going on fourteen an I have not looked back.
Address:
26 Armist Road
Chiselhurst
East London

Phone Number:
083 500 3730
Fax Number:
086 587 2374
Cell Number:
083 500 3730
Website:
www.dholmesphotography.co.za
| Review | Review From | Date |
| --- | --- | --- |
| For any photo shoot you require, from something simple to wedding photography, i would recommmend Dean Holmes, his pictures are out of this world, will always give you the most amazing pictures at a reasonable price | Dean Evers | 2022-05-24 16:08:56 |
| Again... we received top notch pictures from a top notch professional photographer! Thank you for being the official photographer at our annual Night of the Stars Awards Evening! The pictures are brilliant! | Willie du Plessis and the GBR4U team! | 2019-10-21 09:02:32 |
| Just love our family photo's taken by Dean! Very professional and very good with recommendations. Memories lasts forever thank you Dean! | Chantel Grobler | 2018-03-06 07:18:47 |
| What wonderful, professional service and going the extra mile. Dean thank you for the new business photos and all the time you took to meet us on site and to deal with all our requirements. You have always provided good service when I have needed; my daughter's wedding, matric reunion, business card photos. A real privilege to work with you.. | Val Knoetze - Property Redefined | 2018-01-12 08:40:05 |
Quick Contact Form
* - Required Fields
Member Spotlight
PostNet Vincent
Holmes Photography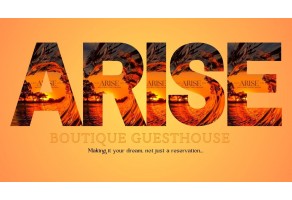 Arise Boutique Guesthouse