GBR4U Branding
GBR4U; Business Referrals; Advertising and Apps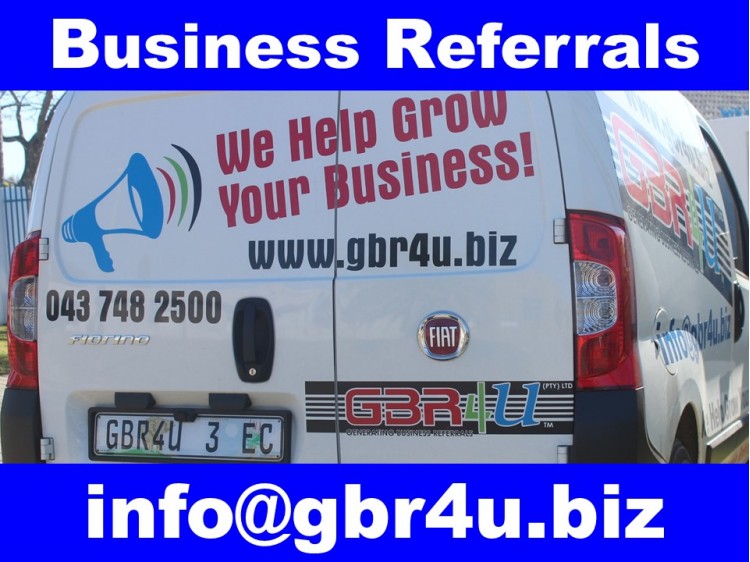 Products and Services Offered
GBR4U is an acronym for Generating Business Referrals for You.
Registered as a South African Company, based in the Eastern Cape, South Africa with a footprint in East London and Port Elizabeth as well as being proud members of Border Kei Business Chamber.
We are a Business Referral Networking Group with our logo being: "We Help Grow Your Business" with Valuable Business Referrals.
Being Locally Based makes us affordable believing in "Local Is Lekker!" We Help Grow Your Business with Valuable Business Referrals!
We only allow one occupation class within each of our business groups so that there are no business competition within each business group.
GBR4U firmly believes in building lasting business relations with our business members that range from Attorneys to Electricians, Estate Agents, Plumbers, Financial Services, Stationers and many more!
Contact us for more information regarding business membership.
Address:
Wildflour Coffee Shop, 264 Kragga Kamma Road, THEESCOMBE
Theescombe
Port Elizabeth

Website:
www.gbr4u.biz
Quick Contact Form
* - Required Fields