SureSlim East London - Specials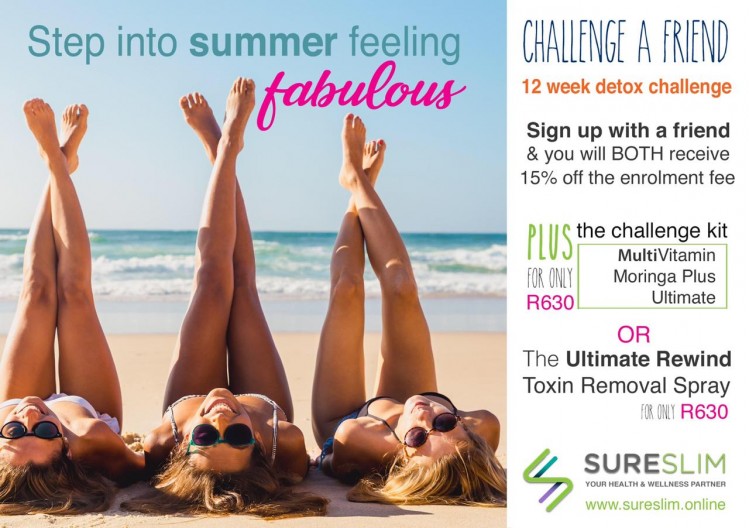 SureSlim provides its members with a medically based healthy eating plan, give us a call to book your first appointment free of charge to find out more. 043 748 5343 feel free to pop in anytime to purchase our supplements. Dont miss out on our detox Special this September , join with a friend and both receive a massive discount off of your enrollment.
SureSlim has launched a new Toxin Removal system, contact us to find out more about this fantastic new product.
View SureSlim East London's Profile
Back to Specials